The electric bike lowdown
With electric bikes (eBikes) being launched across the region next week we thought we'd give you the lowdown on what to expect from a West Midlands Cycle Hire eBike.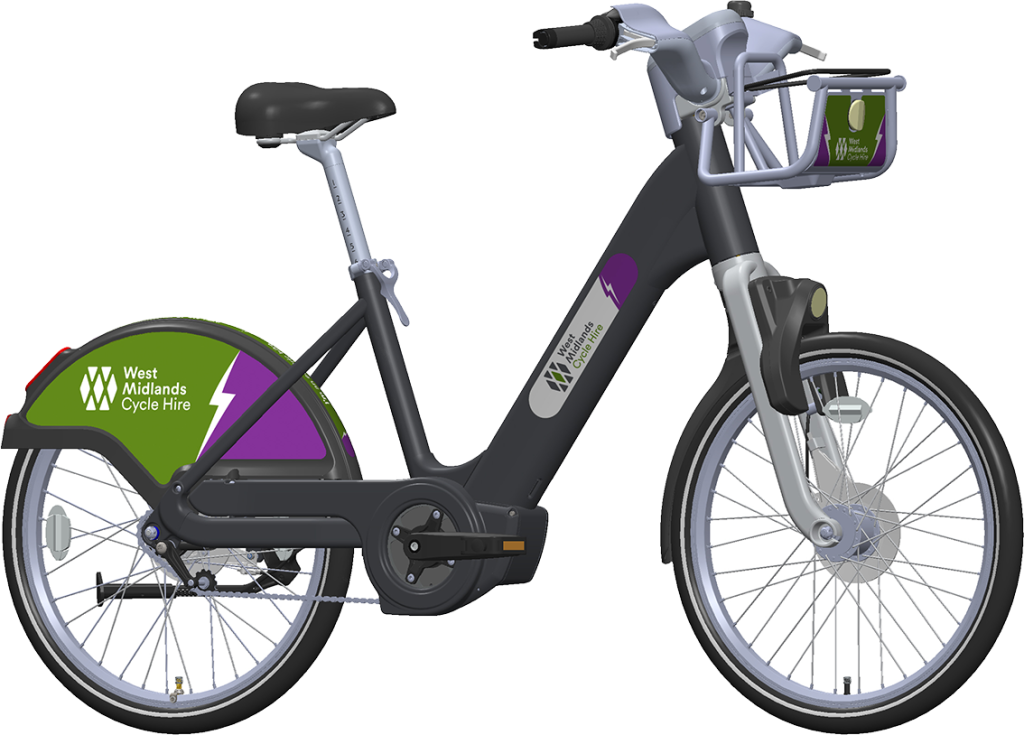 How does it work?
When you start pedalling one of our eBikes the assist will start automatically. It's capped at 15.5mph so once you reach this speed the motor will no longer assist you, and you'll be able to continue pedalling as normal.
How long does the battery last?
When you look at the cycle hire app, you'll see that the eBikes have a range indicated. This range is indicative only – the actual battery life of the bike will vary depending on how fast you are cycling, the weight of the rider and anything being carried, and the steepness of any hills you're climbing.
While it's not possible to give an exact range because of these different factors, the range shown will give you a good idea of how far the battery will last and will help you choose a bike that is suitable for the trip you have planned.
Where will I find them?
eBikes use the same docking station as our pedal bikes and are available across the region. Simply click on your nearest docking station in the app and it will tell you how many pedal and eBikes are currently available at that station. Look out for the lightning bolt symbol that represents eBikes.
When does the battery recharge?
We monitor the available range on all eBikes so that when batteries run low we swap them with charged batteries. We then recharge low batteries ready for the next battery swap.
How fast does the eBike go?
The assist is capped at 15.5mph.
What is the age-limit?
You need to be over 16-years-old to hire an eBike from West Midlands Cycle Hire.
Do I need a driver's license?
No, it is not necessary to hold a driver's licence in order to hire or ride an eBike.
Does it have gears?
Yes, the eBike has 3 gears, operated on the right handlebar, just like our pedal bike.
How do I hire one?
eBikes are available to hire in exactly the same way as a pedal bike. When you open the app you can locate an eBike by looking for the lightning bolt symbol. You then use the app contactless function, or tap in the bike ID, to unlock the bike as you would a pedal bike.
How much will they cost?
eBikes cost £1.50 to unlock and 10p per minute of cycling on our Pay As You Ride tariff. You can also ride as part of a minute bundle; you will pay £1.50 to unlock but just 5p per minute to ride. Happy days!