West Midlands Cycle Hire – sponsorship opportunity
Partner with us
West Midlands Cycle Hire is the largest cycle hire scheme to launch in the UK since London in 2010, with 1,500 bikes and eBikes available across Birmingham, Coventry, Sandwell, Stourbridge, Solihull, Sutton Coldfield, Walsall and Wolverhampton.
Over 600,000 journeys have already been made by our users totalling over 1,500,000km of cycling! We are seeking a likeminded partner to help take the scheme to the next level. You will play a key role in making cycling accessible to the 2.9 million people living in the region, delivering tangible public health and sustainability outcomes.
For more information regarding the sponsorship opportunity please contact: david.hoggins@pharpartnerships.com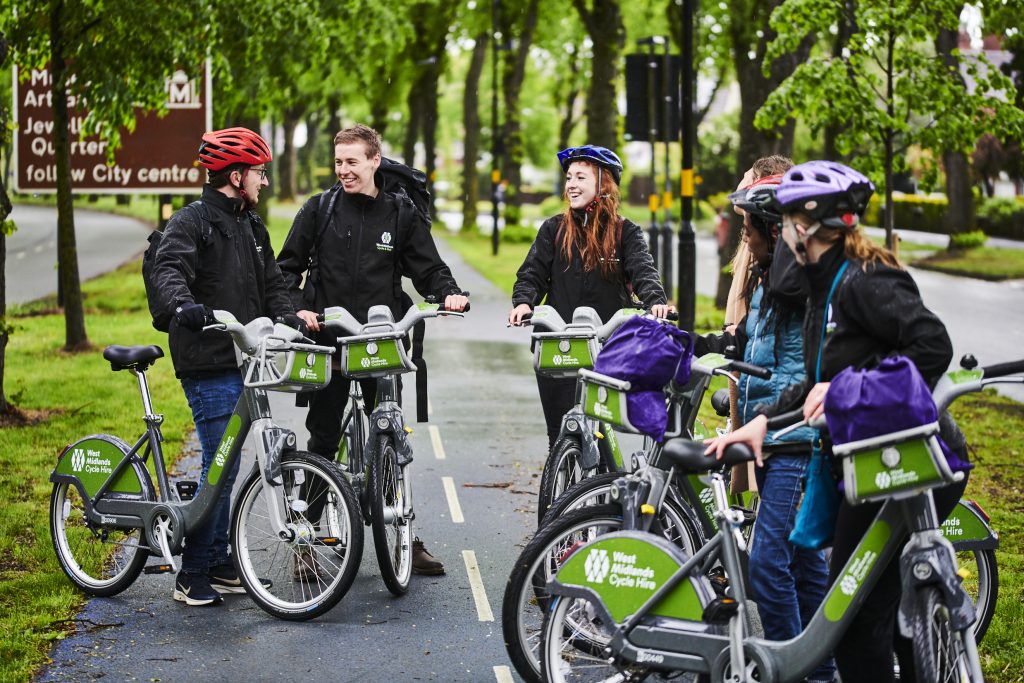 An accessible and important local service
Bikes are available 24/7, with 200 docking stations situated at major bus, metro and train stations, visitor attractions and city/ town centres.
A local success story
With the bikes manufactured by Pashley in Stratford-upon-Avon, the docks in Nuneaton and the locking system in Coventry and West Bromwich the scheme is a success story for regional manufacturing.
A highly visible presence across the region
There are over 5,000 branding panels included within the sponsorship, with the bikes and docking stations offering unparalleled brand activation.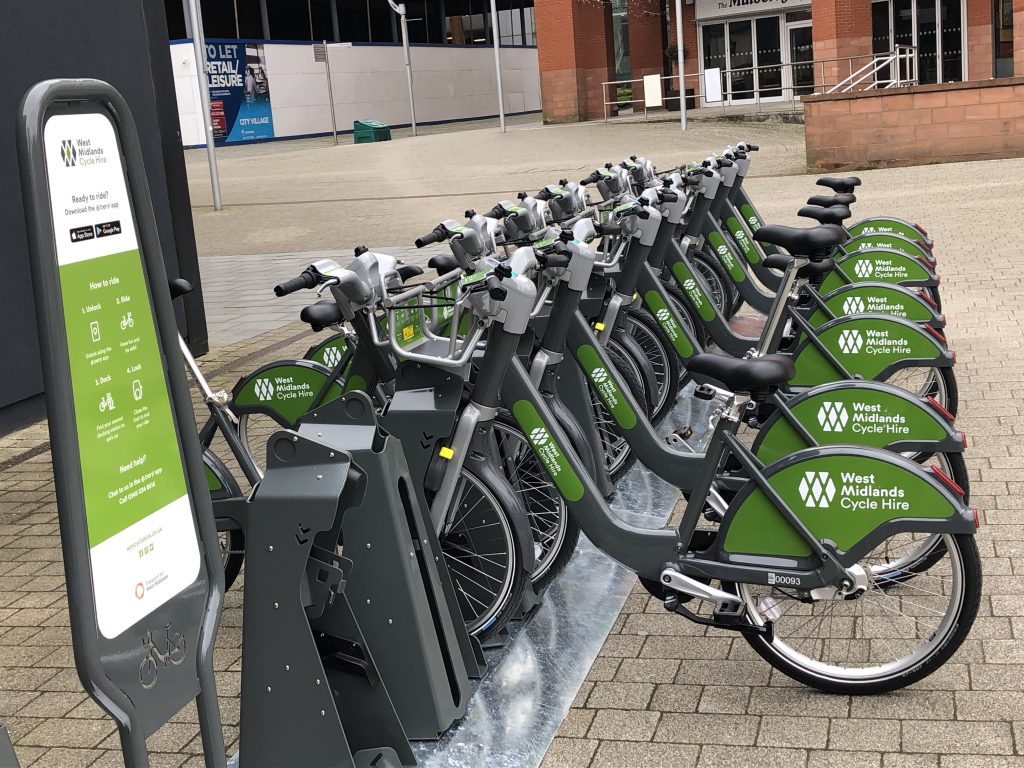 Digitally powered
The scheme is powered digitally by Beryl, with the entire customer experience based on an app – making the bikes easy to unlock and ride.
For brands this presents an array of opportunities to engage with users digitally and activate the sponsorship in innovative ways across the scheme's digital ecosystem which will see the app, website and social channels rebranded!