Charlotte feels happier and more energised after a bike ride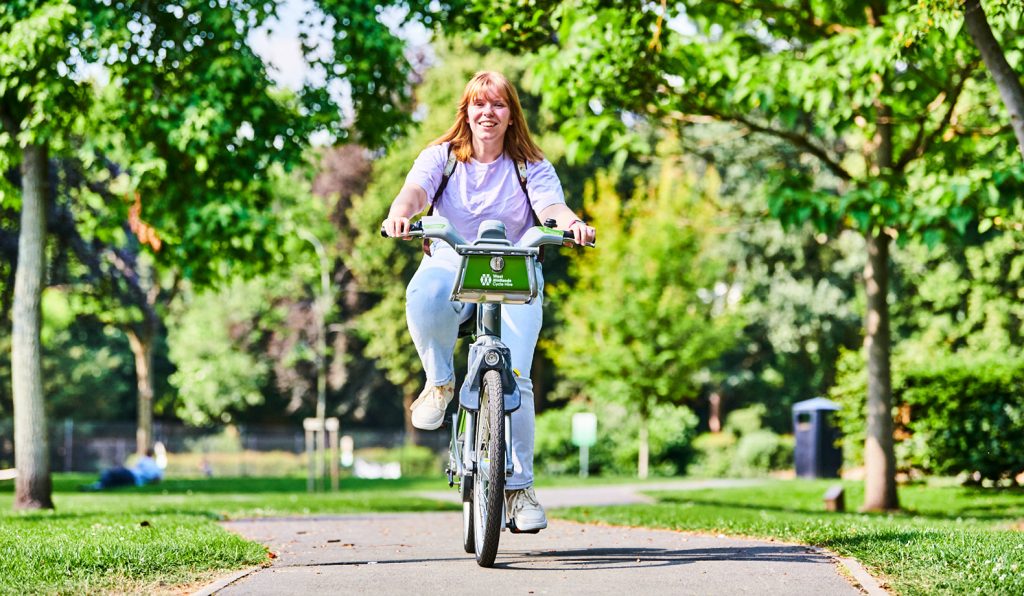 "I've used the cycle hire scheme in a few different areas; I first tried it in Sutton Coldfield when it was initially launched, and I enjoyed it so much that I was thrilled when the scheme came to Walsall where I live.
"I do have my own bike, but I've not actually ridden it for over a year and I tend to only use it for longer journeys. But what is great about cycle hire is that the bikes are just ready and waiting for you whenever you like. There's no need to prepare your own bike, or worry about where'll you park it, you can just rock up, hire a bike and dock it back when you get to where you're going. It's really so easy and hassle-free.
"Personally, since the pandemic hit I've found visiting nature spots has been so beneficial for my physical and mental health. Now, I can hire a bike and cycle around places like the Arboretum I am able to also add a little more exercise into the mix and I'm reaping the benefits. I feel much happier and more energised when I've had a bike ride; it's the mixture of the exercise and the fresh air that really help lift me.
"I'd recommend the scheme to anyone; it's so much fun; even if you've not cycled for a while. The bikes are very comfortable and easy to ride, plus they're quite robust which helps you feel more secure if you were feeling nervous at all."
Charlotte, Walsall