Winter proofing your ride
We all know the feeling; you look out of the window and its dark, or its wet – or its both! And the last thing you want to do is go for a bike ride. But it needn't be. Riding in the cold or wet doesn't have to be a recipe for disaster – it can be exhilarating and refreshing! Plus, as the saying goes 'you never regret a ride'.
So how do you get ready for a ride this winter?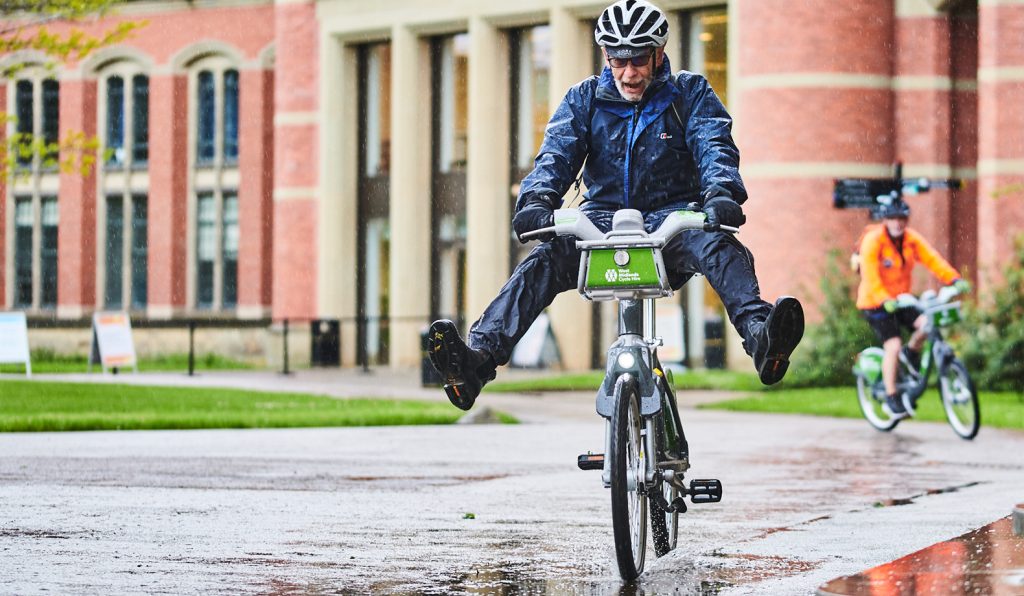 Layers
The key to staying warm when riding in the winter is layers, and lots of them! The good thing about layers is you can take a layer off when you start to warm up, but from the outset you know you will be warm and comfortable.
It's also important to have a waterproof outershell – you can get some great lightweight waterproof jackets that will keep you dry and comfortable during your ride!
Cold feet?
It's a fact – wet socks make for a bad day, so make sure you get some good socks! And if your commuting; take some spare socks with you too!
Accessorise
We don't mean your jewellery (although feel free!) but things like hats, gloves and snoods – it's really important to keep your hands and ears warm when riding!
And remember, West Midlands Cycle Hire bikes come with automatic lights, laser safety lights, mudguards and chainguards so the bike's all set, and now you are too! Give it a go and share your ride stories or photos with us @wmcyclehire #wmcyclehire