There are so many advantages of using cycle hire to get to work; it's good for your health, the environment and can also be good for your pocket!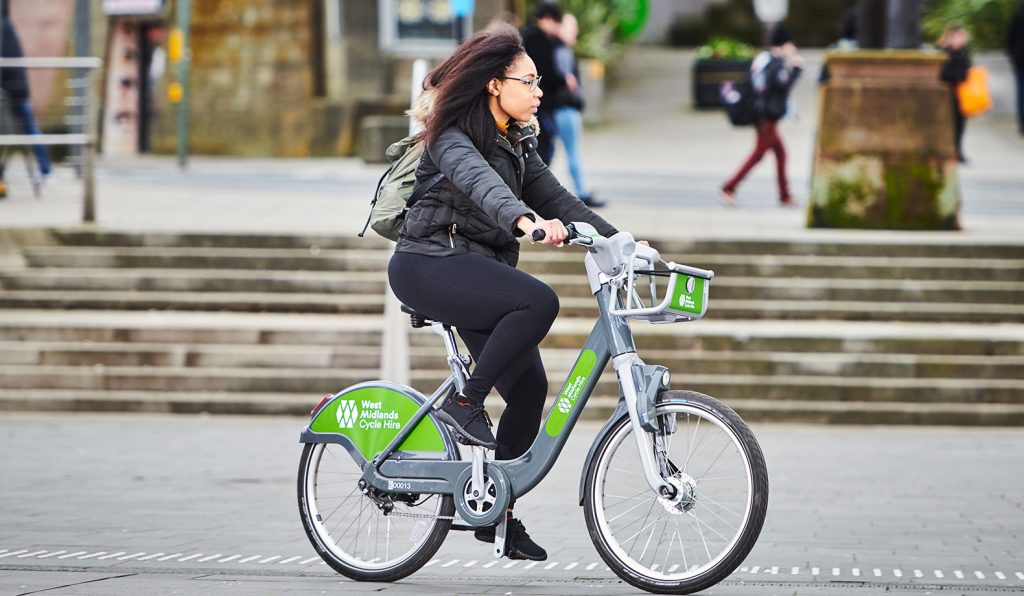 Hassle-free
When you use cycle hire to get to work or university you don't have to worry about safe and secure parking for your bike – simply dock your bike and you're done. You also don't need to worry about servicing or maintaining your bike – because we do that for you. All bikes are serviced at least annually so you can be sure of their safety.
Let's get happy
Cycling, like all exercise, releases endorphins which trigger positive feelings – but we often hear cyclists say it's the wind in their hair and face that also lifts their mood and helps them forget any worries or anxieties. It's that connection to the outdoors (and even the seasons for regular cyclists) that cycling brings which can really be a mood booster.
More productive
You may expect to arrive at your desk tired and lacklustre after a cycle commute, but the opposite is definitely true. Exercise boosts blood flow and oxygen to the brain so you'll arrive raring to go and more productive than your colleagues!
Fitter and stronger
Cycling is an aerobic exercise so you're working out your heart, lungs and blood vessels – do this regularly and you'll experience reduced blood pressure and resting heart rate, significantly reducing your chances of heart disease. It's low impact too, so the pressure on your joints is less than other forms of exercise and you're also building muscle strength and tone!
Shut eye
Regular exercise aids better sleep patterns, and it's no secret how important a good night's sleep is for everyone!
Purse strings
Cycle hire is often a cheaper alternative to other modes of transport. You'll avoid city centre parking charges, potential clean air zone fees, uber fares etc. Plus, with our current early bird offer you will save £1 each time you ride between 6-11am.
Light the night
West Midlands Cycle Hire bikes come with automatic lights plus they also have the blaze laser light fitted which projects an image of the bike 5m in front of you to help you be seen by others.
Keep it clean
All bikes have mudguards and chain guards to provide protection to your outfit from any spray, helping you to arrive at work looking your best!
Don't just take our word for it, read some of our rider stories about commuting to work.
Azin's work commute just got quicker and cheaper – West Midlands Cycle Hire
Lucie has no more worries about parking or congestion – West Midlands Cycle Hire