Stourbridge is most well-known for its glassmaking history particularly cameo glass and cut crystal. You can tour a lot of the market town by bike, particularly picturesque are the routes around the Stourbridge Arm canal towpath.
We've got together with our friends at Raring2Go.co.uk to put together a guide for your visit.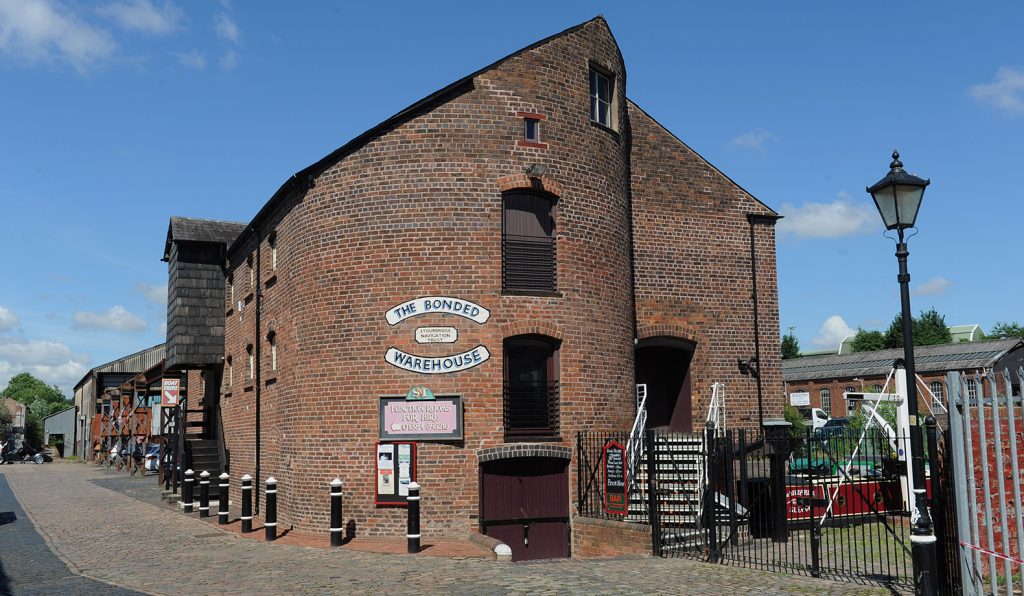 From Stourbridge Town Interchange you can hire a bike and take a short ride to the Bonded Warehouse docking station. The beautiful brickwork of the Grade 2 listed building was renovated from a near derelict structure, is now lovingly maintained and managed by Stourbridge Navigation Trust for the benefit of the community. Regular events and clubs are held here and the site is also home to Grandad's Attic – an antique's centre, stock full of vintage pieces and memorabilia, which is fascinating to walk around.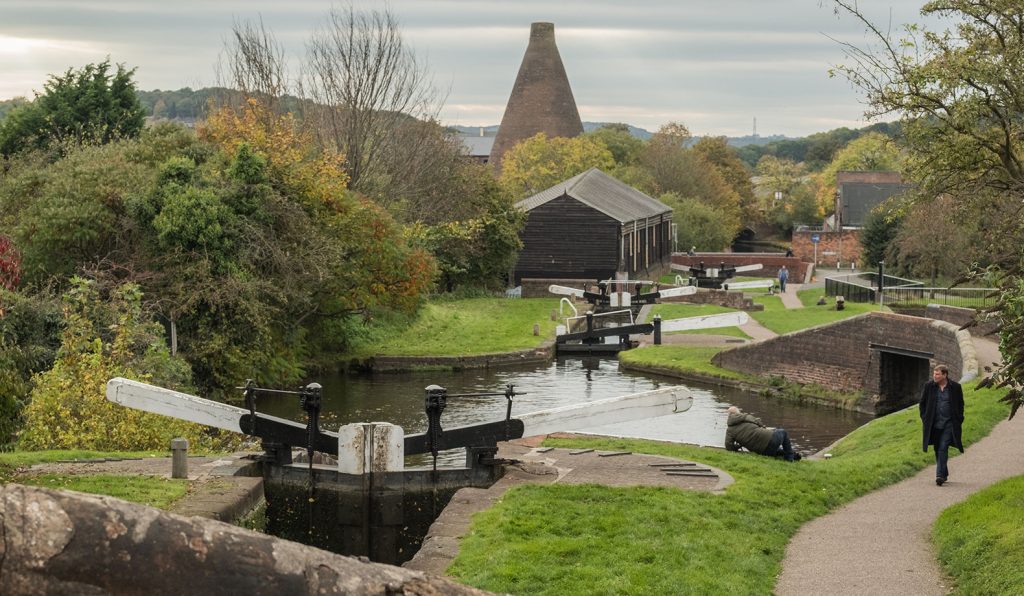 Fancy a longer ride? From the bonded warehouse you can cycle along the Stourbridge Arm canal route. Via this route you have lots of options:
exit the canal near the Ruskin Glass Centre and dock along the Wollaston Road
continue further and dock at Wordsley to walk to the Red House Glass Cone
or if you want a longer cycle you can continue along the canal towpath which then forms part of the National Cycle Network, route 54, which extends to Kingswinford where we have another dock!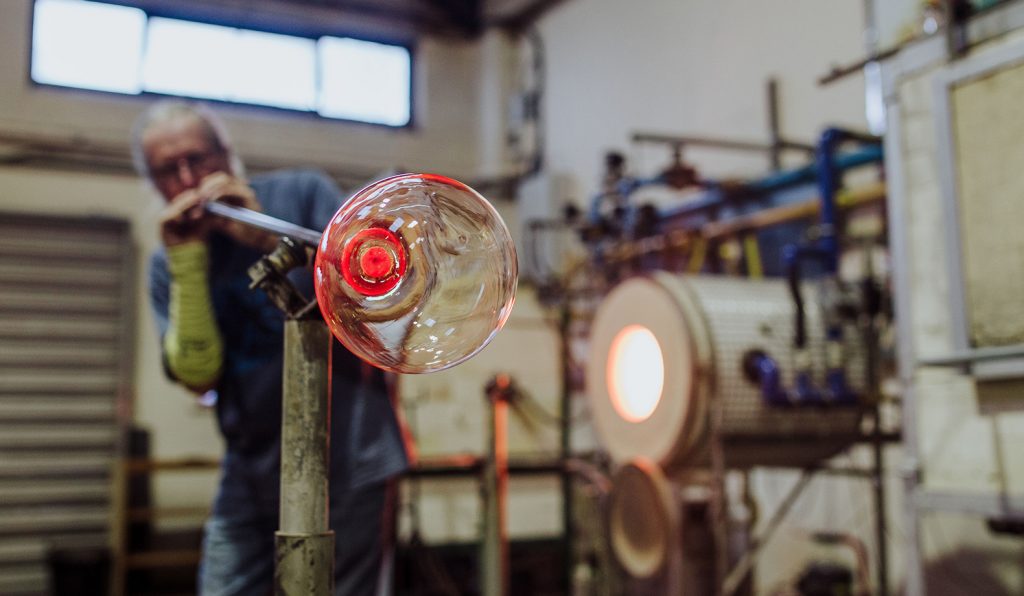 Ruskin Glass Centre is home to a wide array of glass crafts; from glassblowing, respected studio glass artists, stained glass, engravers, glass decorators, glass enamels and glass repair specialists to the diverse yet complementary trades of creative woodwork, handmade soap, cake making, jewellery, textiles, printmaking, stone carving and publishing!
Also, after all that pedalling you probably need sustenance! You'll find a cafe on site offering locally sourced organic produce, most of which comes from as close as Kinver!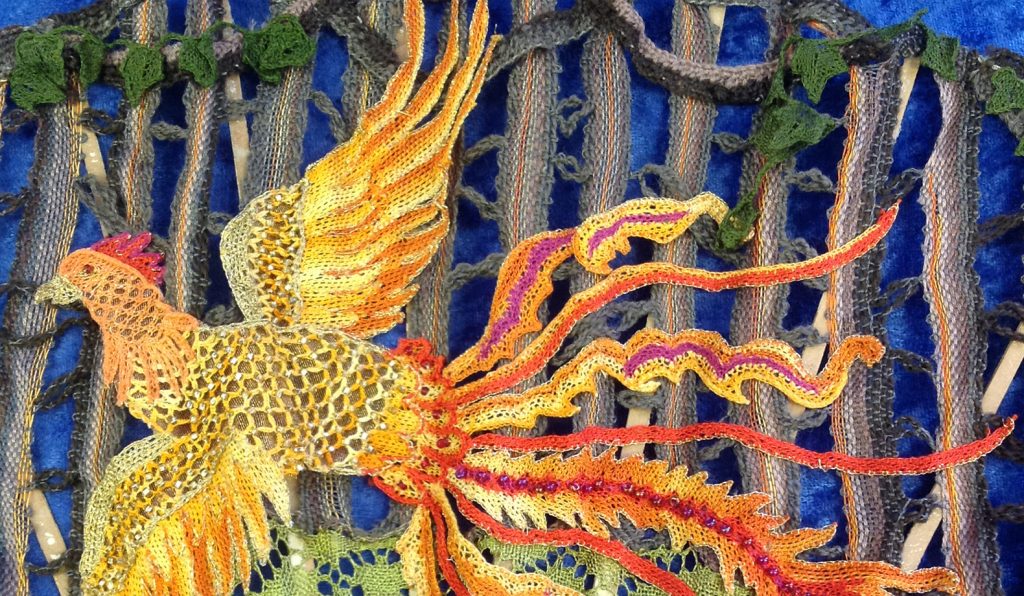 Situated in the heart of the Glass Quarter, halfway between the Glasshouse Heritage Centre and the Red House Glass Cone, this modest Edwardian building houses a large collection of lace items and artefacts depicting the fascinating history of this heritage craft.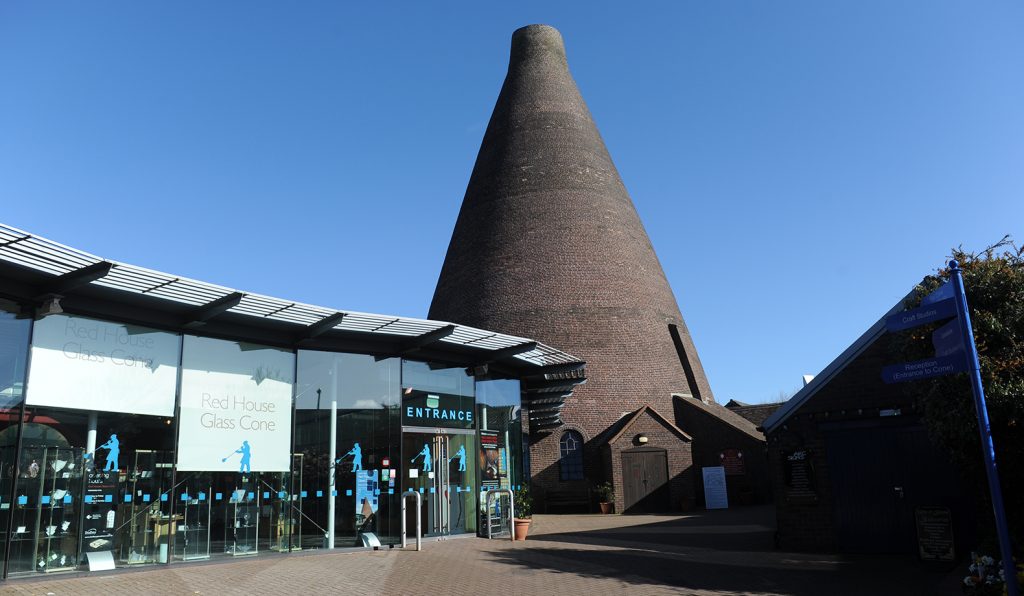 Cycle along the canal in Wordsley and you'll come across the Red House Glass Cone, which lies in the heart of the Stourbridge Glass Quarter. To visit, park at Wordsley and it is a short walk. Built at the end of the 18th century the Cone was used for the manufacture of glass until 1936. It is now one of only four cones left in the United Kingdom. Reaching 100 feet into the sky, the Cone enclosed a furnace around which men made glass for 140 years. Today the Cone is a place to learn and have fun whatever your age – although the cone structure is currently closed for renovation you can still visit the exhibition space, retail shop or the tempting café!
The leisure centre is in the centre of Stourbridge town centre, easily reachable from our Talbot Street dock. It's currently undergoing development to improve the changing rooms and swimming pool area, but is due to re-open soon. It has plenty of facilities to enjoy including a leisure pool with slides, a 25m pool, sports hall, lifestyles gym, squash courts, softplay area, function rooms and a cafe.
Oldswinford Cross
After all that cycling, you will need to stop off for refreshments. You can't beat the coffee in No 92 Coffee Shop at Oldswinford Cross, and their homemade cakes are to die for! It is the sister café to the one in Mary Stevens Park.