How cycle hire helped Andrew learn (and love) to ride.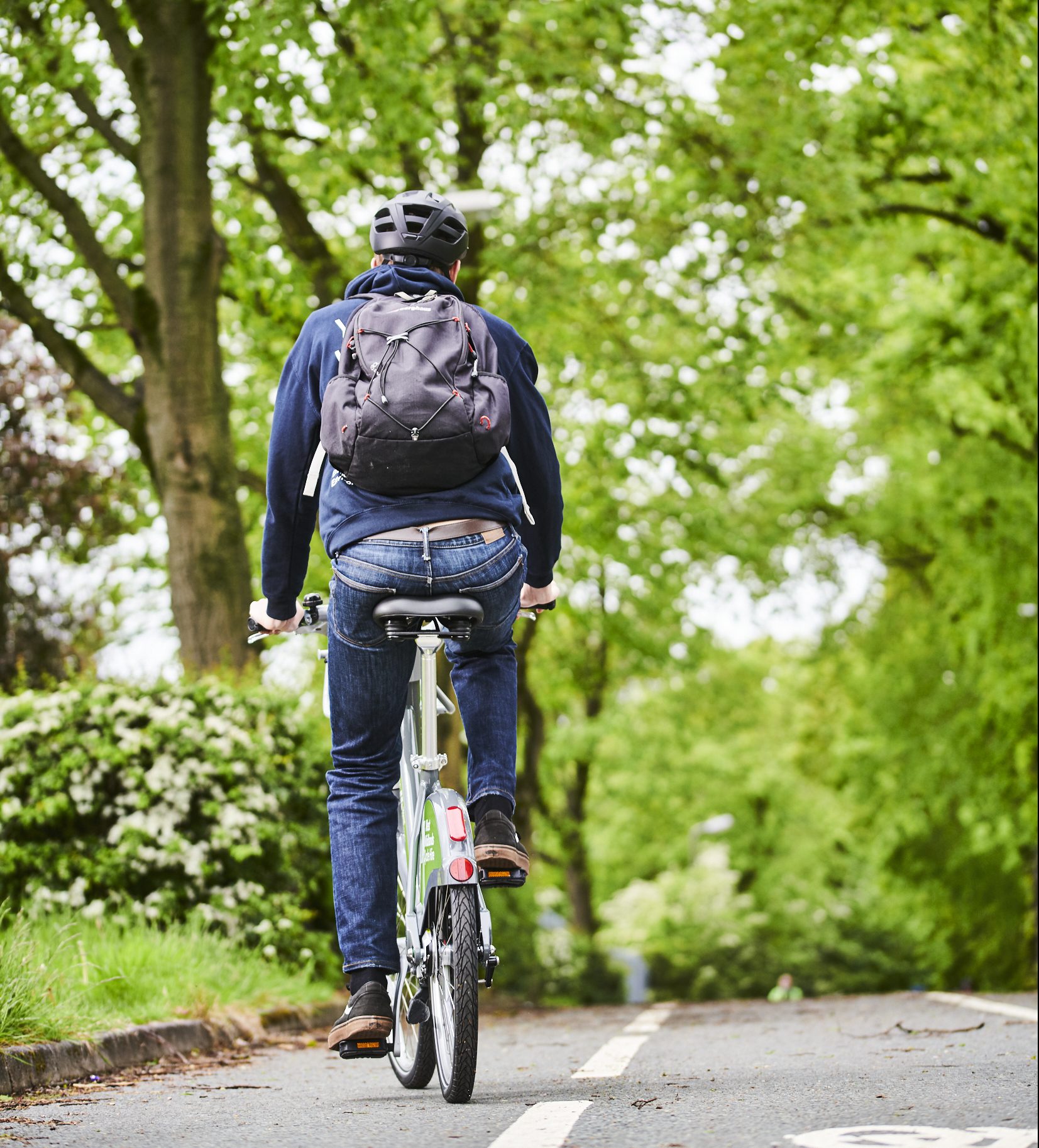 I'd recommend for anyone to give cycle hire a go.
Cycle hire really gives me more choices for travel and allows me to integrate cycling with other modes.
The bikes are very easy to use and have some great features that reassured me as a new cyclist.
Andrew, 32 from Birmingham learned to ride with West Midlands Cycle Hire. Having never quite managed to learn before when the scheme came to Birmingham, he decided it was a great way to start.
Now a regular cyclist, Andrew has bought his own bike but still uses cycle hire when he's travelling into the city centre and doesn't want the hassle of taking his own bike around everywhere, finding somewhere to lock it up, and having to cycle home afterwards.
"I started cycling because it looked like it could be a way to let me travel faster, cheaper and on my own schedule.

I really enjoyed riding around Cannon Hill Park, which has a docking station right outside. It was great to be able to just pick up a bike and practice my riding skills in a beautiful place. It's a wonderful place to take a break from the city.

Cycle hire really gives me more choices for travel and allows me to integrate cycling with other modes. It links in well with other public transport options, allowing me to cycle to rail stations and bus stops.

It's also allowed me to try out e-bikes. They are too expensive to buy outright, but with cycle hire they are accessible to me at a low cost. They're such great fun to ride and make everything a lot less effort.

I'd recommend for anyone to give cycle hire a go. For me, cycling gives a real feeling of independence, freedom from schedules and set routes. It's also substantially improved my physical and mental health and I'm seeing real improvements since I started cycling.

The bikes are very easy to use and have some great features that reassured me as a new cyclist; simple gears, laser lights and knowing that they are set up properly and safe to use without any hassle for me.

Without West Midlands Cycle Hire I don't think I'd have taken up cycling, it's that simple. The investment, the maintenance, the 'gear' – it's all very off-putting and cycle hire took that all away for me."